"Be joyful always, pray continually, give thanks in all circumstances; for this is God's will for you in Christ Jesus." — 1 Thessalonians 5:16-18
Dr. Peter Bigler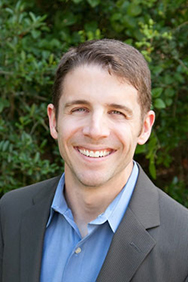 Dr. Bigler spent most of his youth in Willis, TX. After graduating valedictorian from Willis High School, he moved on to Texas A&M and graduated Magna Cum Laude in 1996. He graduated from Baylor College of Medicine in 2001 and completed his residency in Family Medicine at Conroe Medical Education Foundation in 2004, where he served as chief resident his final year. After residency, Dr. Bigler joined Sadler Clinic and opened Sadler Clinic - Sterling Ridge. In 2012 after the dissolution of Sadler Clinic, he affiliated with Greater Houston Physicians Medical Association (GHPMA) and remains in Sterling Ridge to serve his patients.
Dr. Bigler enjoys serving the community as a member of Conroe Medical Education Foundation Board of Directors. He recently finished a two year term as Chairman of the Administrative Board at The Woodlands United Methodist Church, where he has been a member since 2000. He is also active in Bible studies, swimming, running, weight lifting, and coaching his son's sports teams. Dr. Bigler also enjoys spending time with his wife and four sons.
Dr. Jerissa Belsha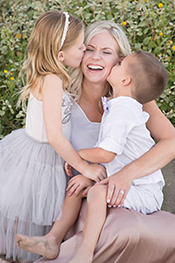 Dr. Jerissa Belsha is a native Texan. After graduating high school as valedictorian, she went on to attend Texas A&M University where she graduated first in her class with a Biomedical Science degree. She then completed her medical degree and pediatric residency at the University of Texas at Houston and was awarded Intern of the Year and served as Chief Resident. During residency, she volunteered with World Medical Missions in Papua New Guinea and also served in Botswana, Romania and China.
After residency, Dr. Belsha joined a pediatric hospitalist group caring for newborns and sick children in the hospital. She is joining our practice in 2015 and is excited to take care of the children in our community.
Dr. Belsha is an active member of The Woodlands United Methodist Church and has served on The Children of the Woodlands Advisory School Board. She volunteers and helps with local children charities. She enjoys running, traveling, participating in medical mission trips, and spending time with her husband and two children.
Dr. Erika Brito Goodson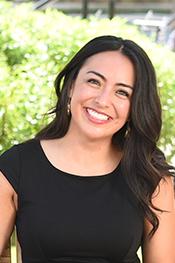 Dr. Erika Brito Goodson was born and raised in Odessa, Texas. She graduated from Odessa High School in the top ten of her class. Before entering medical school at UTHSC-San Antonio, she earned her BA in Kinesiology at Rice University. She earned her medical degree in 2013. She then completed her residency training in the area at the Conroe Family Medicine Residency Program.
Dr. Brito Goodson speaks Spanish and enjoys spending time with her family and friends, working out, playing sand volleyball and traveling with her husband.
Brittany Besong, PA-C
Physician Assistant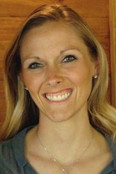 Brittany graduated with a Bachelor of Science at University of Texas at Austin in 2009. She received her Master of Science in Physician Assistant Studies from Baylor College of Medicine, with high honors, in 2012. She joined the practice in February 2013 and has a passion for helping others, and especially those with chronic disease such as Diabetes. She is married with two sons and is actively involved in her church. In her spare time, she enjoys family time, traveling, cooking and spending time outdoors.
Demetria Borges
Physician Assistant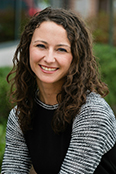 Demetria was born and raised in Richmond, Virginia. She completed her undergraduate studies at the University of Virginia in 2008 and received her Master of Health Sciences and Physician Assistant Studies at George Washington University in Washington, D.C. in 2011. She joined a primary care group in Northern Virginia and quickly grew passionate about family medicine and helping her patients. She recently relocated with her husband and 3 children to The Woodlands and is enthusiastic about joining Agape Physicians. She attends The Woodlands United Methodist Church and enjoys spending time with her family, running, and traveling.
Christi Dodd, PA-C
Physician Assistant
Practice Manager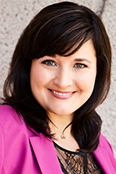 Dina Hafley
281-210-1200
dhafley@agapephysicians.com
Dr. Peter Bigler's Staff
Dr. Jerissa Belsha's Staff
Dr. Erika Brito Goodson's Staff
Christi Dodd's Staff
Brittany Besong's Staff