"Be joyful always, pray continually, give thanks in all circumstances; for this is God's will for you in Christ Jesus." — 1 Thessalonians 5:16-18
Dr. Peter Bigler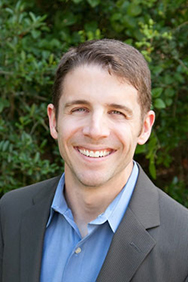 Dr. Peter Bigler is a board-certified family medicine physician who practices with Baylor St. Luke's Medical Group and also serves as its Chief Medical Officer. After graduating Magna Cum Laude from Texas A&M University, he received his medical degree from Baylor College of Medicine in Houston. He completed his residency in Family Medicine at Conroe Medical Education Foundation, where he served as chief resident his final year. Dr. Bigler then went on to complete his graduate certificate in healthcare management at Rice University Jones School of Business.
Dr. Peter Bigler has been in practice for over fifteen years and believes the physician-patient relationship involves trust, honesty, hard work, and a large dose of laughter. It is humbling and an honor for him to have patients choose him as their physician, and this drives him to further dedicate himself to his patients. Within this relationship, it is his goal to provide high-quality healthcare for the patient through education, prevention, and compassion. Outside of the office, he is active in Bible studies, swimming, running, weight lifting, and coaching his son's sports teams.
Dr. Sarah Abdellatif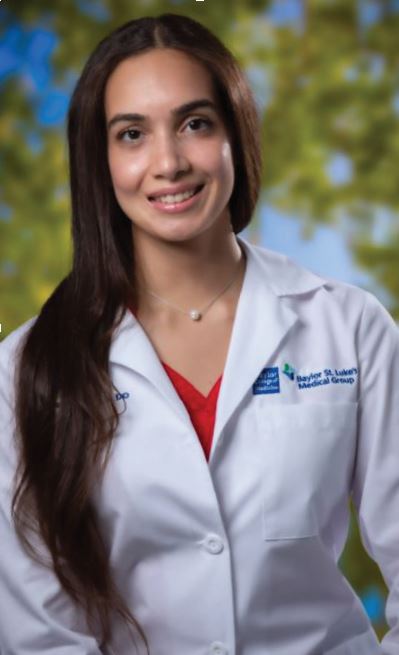 Dr. Sarah Abdellatif was born and raised in Spring, Texas, and attended Klein High School, graduating third in her class. She attended UT Austin and majored in biology. She received her medical degree from the Texas College of Osteopathic Medicine/UNT Health Science Center and completed a family medicine residency at the University of Wyoming in Casper. During medical school, Dr. Abdellatif developed a passion for sports medicine and went on to complete a sports medicine fellowship at the UT Health Science Center in Houston.
Dr. Abdellatif strives to establish long term relationships with her patients. She understands that each patient has a different goal, so she works with them to establish a treatment plan that allows them to live their happiest and healthiest lives. Outside of the office, Dr. Abdellatif enjoys traveling, CrossFit, Muay Thai, and spending time with her family.
Dr. Abdellatif treats patients five years old and older and cares for acute and chronic medical conditions as well as sports and musculoskeletal injuries.
Brittany Besong, PA-C
Physician Assistant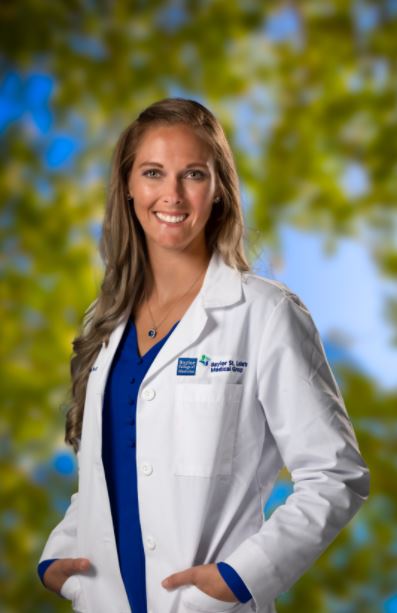 Brittany graduated with a Bachelor of Science at University of Texas at Austin in 2009. She received her Master of Science in Physician Assistant Studies from Baylor College of Medicine, with high honors, in 2012. She joined the practice in February 2013 and has a passion for helping others, and especially those with chronic disease such as Diabetes. She is married with two sons and is actively involved in her church. In her spare time, she enjoys family time, traveling, cooking and spending time outdoors.
Demetria Borges, PA-C
Physician Assistant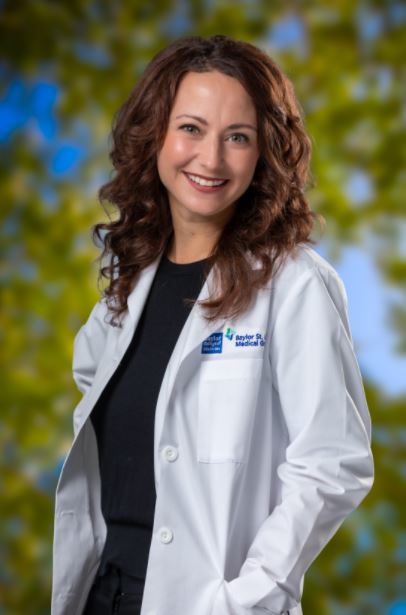 Demetria was born and raised in Richmond, Virginia. She completed her undergraduate studies at the University of Virginia in 2008 and received her Master of Health Sciences and Physician Assistant Studies at George Washington University in Washington, D.C. in 2011. She joined a primary care group in Northern Virginia and quickly grew passionate about family medicine and helping her patients. She recently relocated with her husband and 3 children to The Woodlands and is enthusiastic about joining Agape Physicians. She attends The Woodlands United Methodist Church and enjoys spending time with her family, running, and traveling.
Jennifer Kemmerer, PA-C
Physician Assistant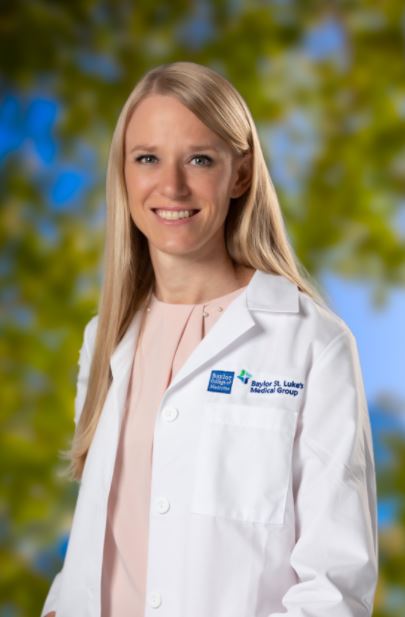 Jennifer Kemmerer, PA-C is proudly Texas born and raised. After graduating high school from a small coastal town, she went to Southwest Texas State University in San Marcos and graduated in 2001 with a degree in Exercise in Sports Science. She then went on to complete the Physician Assistant Program in 2004 at Baylor College of Medicine in Houston, Texas which is the number one ranked PA Program in Texas and number three in the nation.
She worked in orthopedic spine surgery after graduating for approximately 7.5 years. Having had scoliosis surgery prior to PA school, it became evident that following her passion for caring for routine and complex spine patients was her initial calling. During that time, she underwent a second revision spinal fusion and was simultaneously able to help others through their journey dealing with chronic back and neck pain which was very fulfilling and rewarding.
Then in 2012, before having her first child, she transitioned to work primarily in family medicine. Since that time her experience includes overlapping fields including occupational medicine, working in an inpatient mental health treatment facility (which provided behavioral health services to individuals found incompetent to stand trial), and work in the traditional family practice setting.
Mrs. Kemmerer loves family practice. From building long-term relationships with patients, being part of the community, and treating acute to chronic concerns she is where she is meant to be. She joined BSLMG Agape Physicians in March of 2020 and is very excited to be part of the group. She loves individualizing patient care based on each person's needs and desires.
When not in the office, she enjoys spending time with her husband and two daughters, exercising, being outdoors, camping, and traveling.
Practice Manager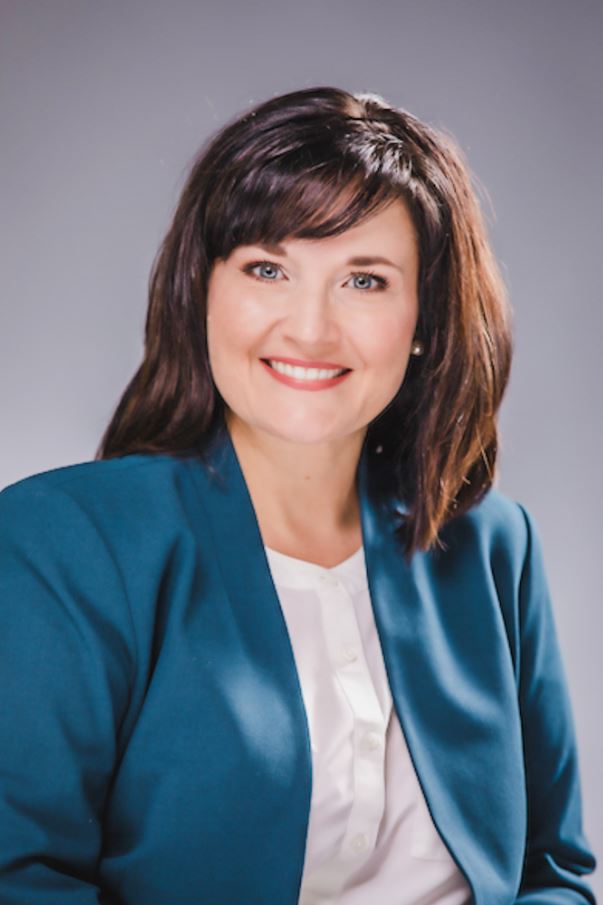 Dina Hafley
281-475-4420
[email protected]
Dr. Peter Bigler's Staff
Dr. Sarah Abdellatif's Staff
Jennifer Kemmerer's Staff
Brittany Besong's Staff